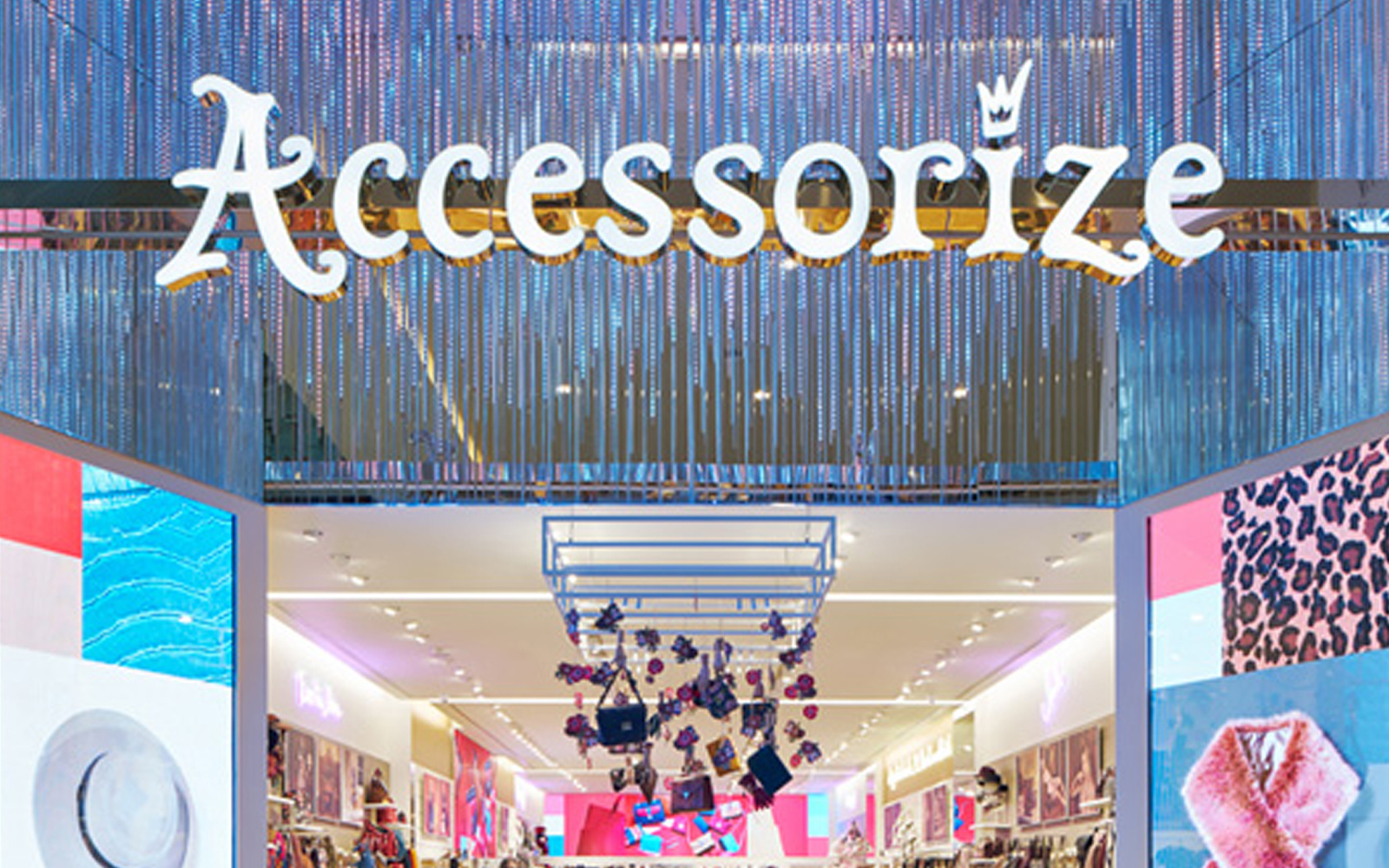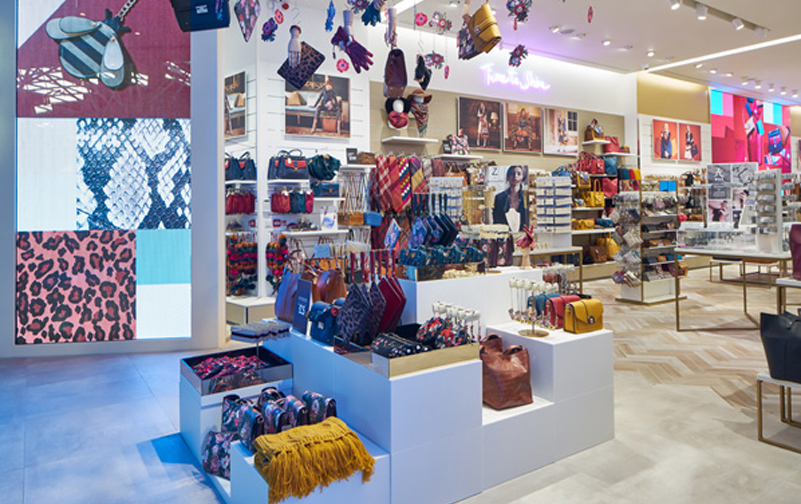 Lights – Camera – Action
An Ever Evolving Living Facade
The move to a new location within the Westfield Centre provided the design team with the opportunity to present Accessorize with a new compelling look that would turn the large scale double height front into a living facade, an ever evolving billboard for the brand.
The upper bulkhead was fitted with a sweeping curtain of led light rods, that could be combined with internal and external double height led screens to play and project any content, lighting mood and imagery. Through generative content programming this treatment is able to integrate seamlessly current campaign imagery and footage with product shots and is adaptable to support mood, content and lighting for any event, season, or promotion.
The evolution from static display of logo and products to a living facade to engage and draw customer's attention far beyond the usual reach of a traditional store has given Accessorize the opportunity to display their small scale product range much more successfully and without the need for shop windows, thereby allowing the shop front to be fully opened up for a seamless welcoming transition into the store.
ROLE: Concept Design
PHASES: Concept Ideas Generation – Visualisation
AREAS OF WORK: Customer Experience – Architectural Treatment – Facade
SITE: Westfield White City London
Back to Gallery, Customer Experience or Retail Design for more inspiration.