ABOUT US – INTERIOR DESIGN STUDIO
Unleash the possibilities of your project
with the power of design

to create a unique sense of place.

We are an interior design company and create interiors of any scale for home,
hospitality, leisure, retail, store design, customer experience, brand interior.
Our expertise extends back over thirty years of successful work in the design and realisation of commercial interiors as well as the creation of luxury homes. It is quite simply our business to develop creative designs which enhance and bring more value to your brand and your business, a better experience for your customers, and more enjoyment for your home. We are an enthusiastic team of interior architects and interior designers in London with projects UK, Europe, and worldwide.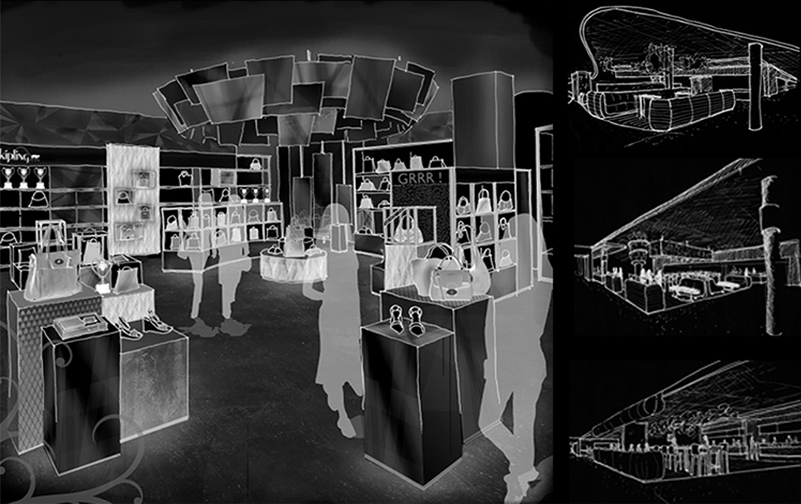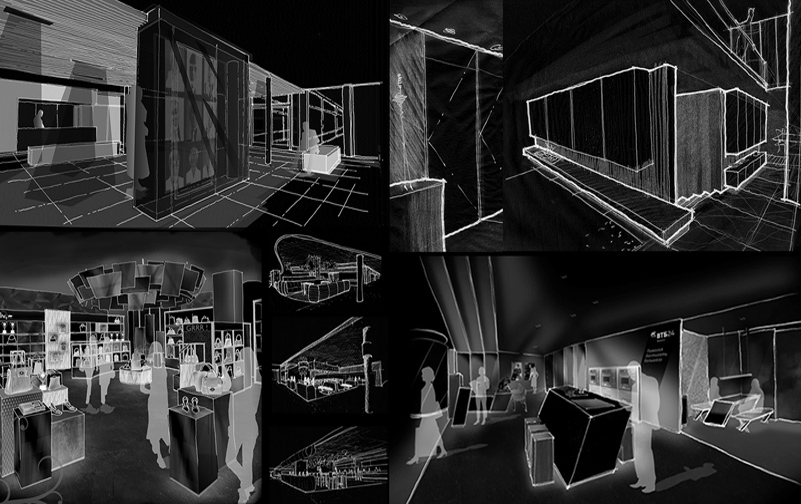 What can working with an interior design company do for me?
Each project is different and we create well considered, working solutions for each. Therefore we offer a variety of design services to facilitate the optimum outcome. Our design process follows a series of design stages, which build upon each other to develop the interiors from first ideas to detailed information as a basis for realisation.
In all, your requirements and a strong creative design vision is the guiding star from start to finish.
CONTACT US
to discuss your project and to map your unique design journey.
CREATIVE
Concept Design – Design Development – Detailing – Specifications – Finishing Touches
STRATEGIC
Feasibility – Research – Strategy – Band Interior – Guideline – Rollout
SAFE
Design Management – Budget Control – Specialist Consultant Integration – Artistic Supervision
SUSTAINABILITY
We are only guardians of the future. At Innendesign we pride ourselves in observing sustainable development goals, sourcing sustainable materials and integrating services and working practices that are both sustainable for your project and the environment.
Johanna Mortimer
Director – Interior Architect Dipl Ing FHT
Johanna is an interior architect and founder, of innendesign an interior design company

She has a successful track record of creating compelling schemes in hospitality, hotel, leisure, customer experience, and branding design with a portfolio of carefully crafted projects for clients ranging from private individuals, public personalities and renowned brands to multinational corporations.

She relishes working with, guiding and nourishing the dynamics of multi-disciplinary teams for results that are out of the ordinary and her international background has been instrumental in creating insightful design solutions in her work with clients such as Volkswagen AG, Deutsche Telekom, Rezidor, Grosvenor, Breuninger, De Bijenkorf, Galeria , Monsoon Accessorize, Rocco Forte Hotels, to name but a few.
She is responsible for the creative content and development at innendesign and is a client contact throughout all stages of the project.
Jonathan Mortimer
Director – Interior Designer BA (HONS)
Jonathan is an interior designer and the co-founder of innendesign an interior design company

Jonathan lectures interior design at Middlesex University and is fundamental in forging imaginative new design pathways and instilling the next generation of designers with the vision, skills and creative thinking to shape the environment of the future.

His portfolio in design consultancy spans from work on high-end residential projects worldwide, such as an extensive villa complex on the private Caribbean island of Mustique, involving exquisite design details and outstanding craftsmanship to commercial projects in hospitality, hotel, wellness and beauty design, including clients such as Q-Hotels, The Sanctuary and Guinot.

Jonathan brings a future thinking and visionary aspect to every project.